About
Me
Let me tell you a few things...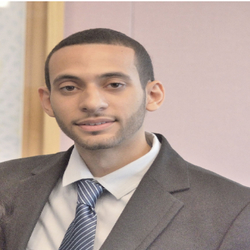 BIO
Hands-on, results-oriented professional with a diversified set of skills and experiences in Web Development, IT operations, Data & Business Analysis, and User Support.
For further details of my work history please feel free to check out my LinkedIn:
Amazon
Data Associate
Working within the Alexa Data Services organization to support the internal Alexa/Kindle customers through methods of data creation, curation, and analytics to help develop, test, and train the Alexa AI.


Providing the machine learning science modeling teams critical data needed to improve Alexa's Automatic Speech Recognition, Natural Language Understanding models, and domain features.


Key areas of responsibilities are as follows:

Transcription of audio files for Automatic Speech Recognition.
Semantic Annotation for Natural Language Understanding.
Handling unique data analysis requests from a range of
data customers.
Evaluation for improving overall customer interaction
with Alexa.
Contributing to process improvements to reduce handling
time and improve output.
Fire Department of New York
Web Developer
Primarily worked with Oracle ADF(Application Development Framework), Oracle WebCenter Portal, Oracle "Universal Content Management" and Angular to develop web applications for the BTDS(Bureau of Technology and Development Systems).


Worked closely with leaders of various bureaus, BA/QA groups, and the UI/UX team throughout the complete software development
life cycle.


Project: Family Assistance Unit "Missing Person Tracking Report App"

Converted an existing legacy disaster recovery application developed in Microsoft Dynamics CRM to Angular 4/5.
Utilized Angular Services to send HTTP requests to a Java
based RESTful service in order to load data within the
primary uniformed/civilian search table and forms.
Added several validation attributes within the forms.
Developed a dashboard in order to include OBIEE reports.
Created responsive components using HTML5, CSS3,
JavaScript, and Angular Material.



Project: BTDS "Diamond Plate Intranet Portal"

Developed primary entry portal of both the Bureau of
Human Resources and BTDS.
Created responsive components within Diamond Plate
using jQuery.
Migrated data from Cold Fusion and a Drupal based
CMS to Oracle UCM creating a central data repository
for the Diamond Plate portal.
Conducted QA tests on quiz data loaded within Diamond
Plate for uniformed staff to use for training and
educational purposes.
NYC Department of Education
System Analyst
Supported, a major on-going project for OSSS(Office of School Support Services) and OSFNS(Office of School Food & Nutritional Services) with the goal of providing public schools within New York City a more efficient and systematic way of accounting school food meals.


Supported the OPT(Office of Pupil Transport), DSF(Division of School Facilities) and PSAL(Public School Athletic League) with matters of IT Infrastructure and application support.


Utilized python scripts within ARCGIS to support changes in school
bus routes.


Project: OSFNS "POS(Point of Sale) Reporting & Tracking System"

Developed and updated documentation guidelines regarding user support and application installation within the Foot
Prints ticketing system and SharePoint.
Conducted inventory management and tracking of all POS equipment that were either deployed, currently active, or
have been replaced.
Created reports of changes in hardware assets and
deployment utilizing the Foot Prints reporting tool and SQL Server Reporting Services.
Troubleshooted account access issues on SharePoint 2013 as well as reports of user interface issues on ASP.NET MVC
based apps that utilized HTML5, CSS3, jQuery, and Bootstrap.